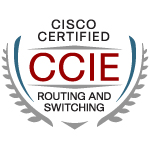 to Saif 's Home Page

My name is Saifullah Khan Ghori, residing in Naperville, Illinois, USA. Fourteen years ago I moved from Toronto, Canada where I was working for Nesbitt Burns, a member of The Bank of Montreal Financial Group, in their Data Communications group. I currently work for Jump Trading, a private trading firm in Chicago. Between 1992 and 1996, I was working in The State of Kuwait for Gulfnet International (Sprint International). I needed a very strong reason to move me from my beloved Canada. It came in the form of my lovely wife Saba.
I completed my graduate and post-graduate studies from The University of Hull, United Kingdom.


Being a social recluse, I have few interests outside my field of work. I love to travel and have been lucky to have visited over 65 countries in the world. I have also lived in 9 different countries during the different stages of my life and thus I hold triple citizenship today. Apart from traveling, I love cars and Cricket. I would like to share these interests with you. Enjoy!!
Any suggestions/comments on my homepage or its content will be greatly appreciated. You can

me, or just get a hold of me (Firaq) on #Cricket (StarLink).
Thanks for

my home page.